XRPL Labs and GateHub Join Forces Adding On/Off-Ramp For 14 Assets
XRPL Labs and GateHub, two of the most active companies on the XRP Ledger (XRPL) have teamed up to bring more assets to the XRPL, enabling seamless value transfer between the XRPL and other supported networks such as SEPA, SWIFT, Bitcoin and Ethereum.
---
In a significant step forward for the XRPL ecosystem, the partnership brings new capabilities and convenience to users worldwide and eases the retail adoption of cryptocurrency payments.
Enej Pungerčar, CEO of GateHub, said:
We are excited to join forces with Xumm and make it easy for its customers to seamlessly transfer funds in and out of their XRPL account straight from Xumm. Any new asset that GateHub lists in the future will also be supported by our On/Off-Ramp bringing even more value to the XRPL ecosystem in the years to come.
---
The collaboration with GateHub provides Xumm users with a simple and effective On/Off-Ramp for various assets.
This increases the adoption of XRP and other digital assets across the DeFi ecosystem and fosters interoperability across different blockchains.
The On/Off-Ramp will be rolled out gradually today and you can access it by clicking on any GateHub token in the Xumm app and then clicking on the Add or Withdraw button.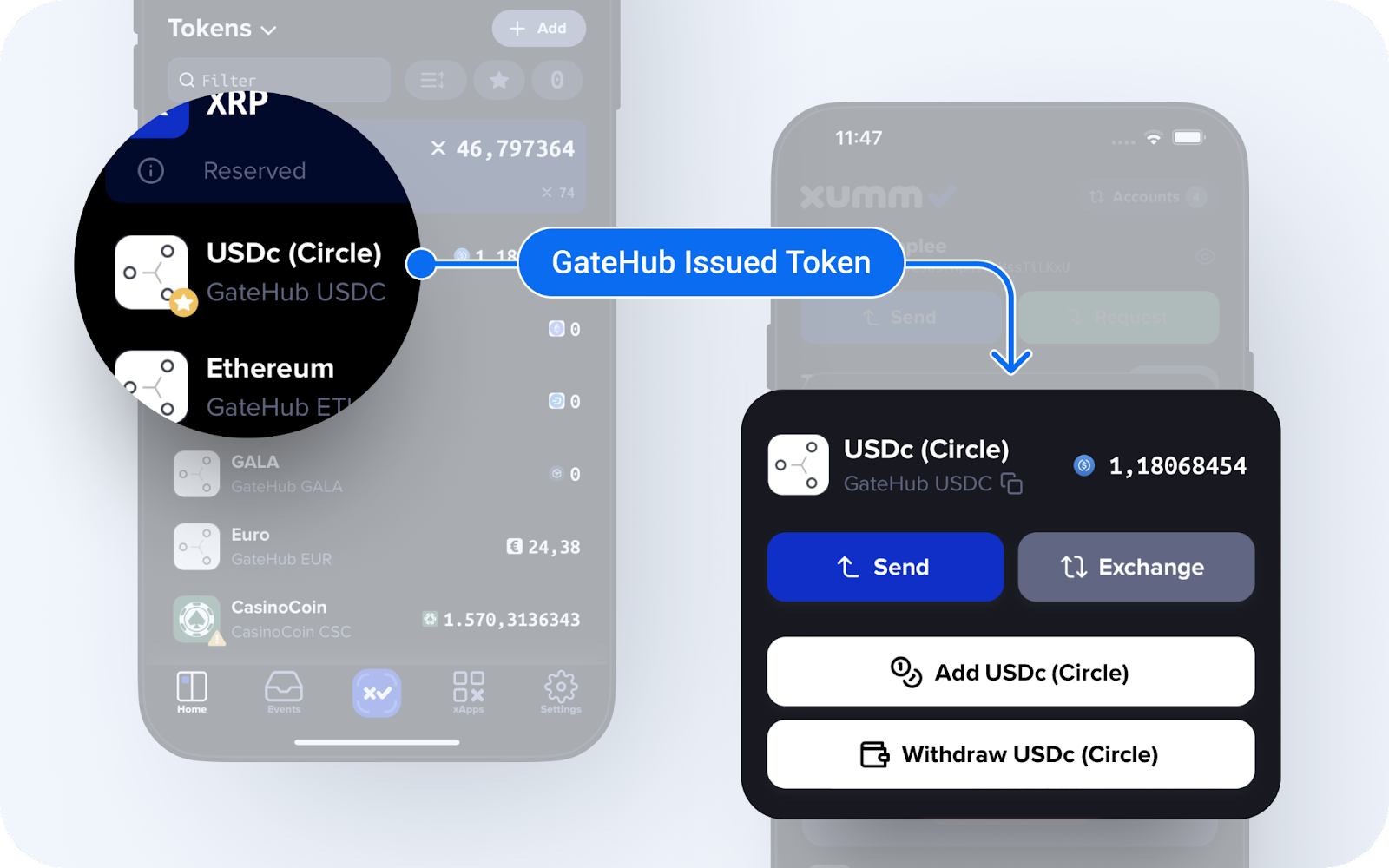 The Founder and Lead Developer of Xumm, Wietse Wind, expressed confidence about the new solution:
Blockchain technology has a lot to offer when it comes to making existing payment flows viable. GateHub and Xumm joining forces, will remove most of today's friction by streamlining the On/Off-Ramp process. This kicks off many of the XRPL powered retail and utility focussed endeavors we envisioned years ago.
The partnership with GateHub to offer a new On/Off-Ramp for 14 assets globally is just one example of our ongoing efforts to make digital assets more accessible and convenient for users.
The added 14 assets are: ● Euro (EUR), ● United States Dollar (USD), ● British Pound (GBP), ● Bitcoin (BTC), ● Bitcoin Cash (BCH), ● Litecoin (LTC), ● Ethereum (ETH), ● Ethereum Classic (ETC), ● Songbird (SGB), ● Flare (FLR), ● USD Coin (USDC), ● Wrapped XRP (WXRP), ● Gala (GALA), ● Dash (DSH).
All GateHub-verified customers can use the new On/Off-Ramp worldwide, while European users can also take advantage of the instant card top-up method.
---